2

min read
I don't know about you, but having snacks in the house 24/7, 365 is a MUST. What kind? Nuts, chips, instant noodles… you name it and it's probably somewhere in my kitchen.
Credit: Tenor
But in the world of snacks, there are some black sheep who just bring snack-lovers disappointment.
Credit: Giiphy
So to save all snack lovers and non-snack lovers from the disappointment, let me introduce to you some of the confirm-plus-chop will love snacks.
Coming in strong is the 'suan la' instant noodles that sent the internet to a frenzy. After a slurp, it is scientifically tested that you will go 'WOW, SEDAP'!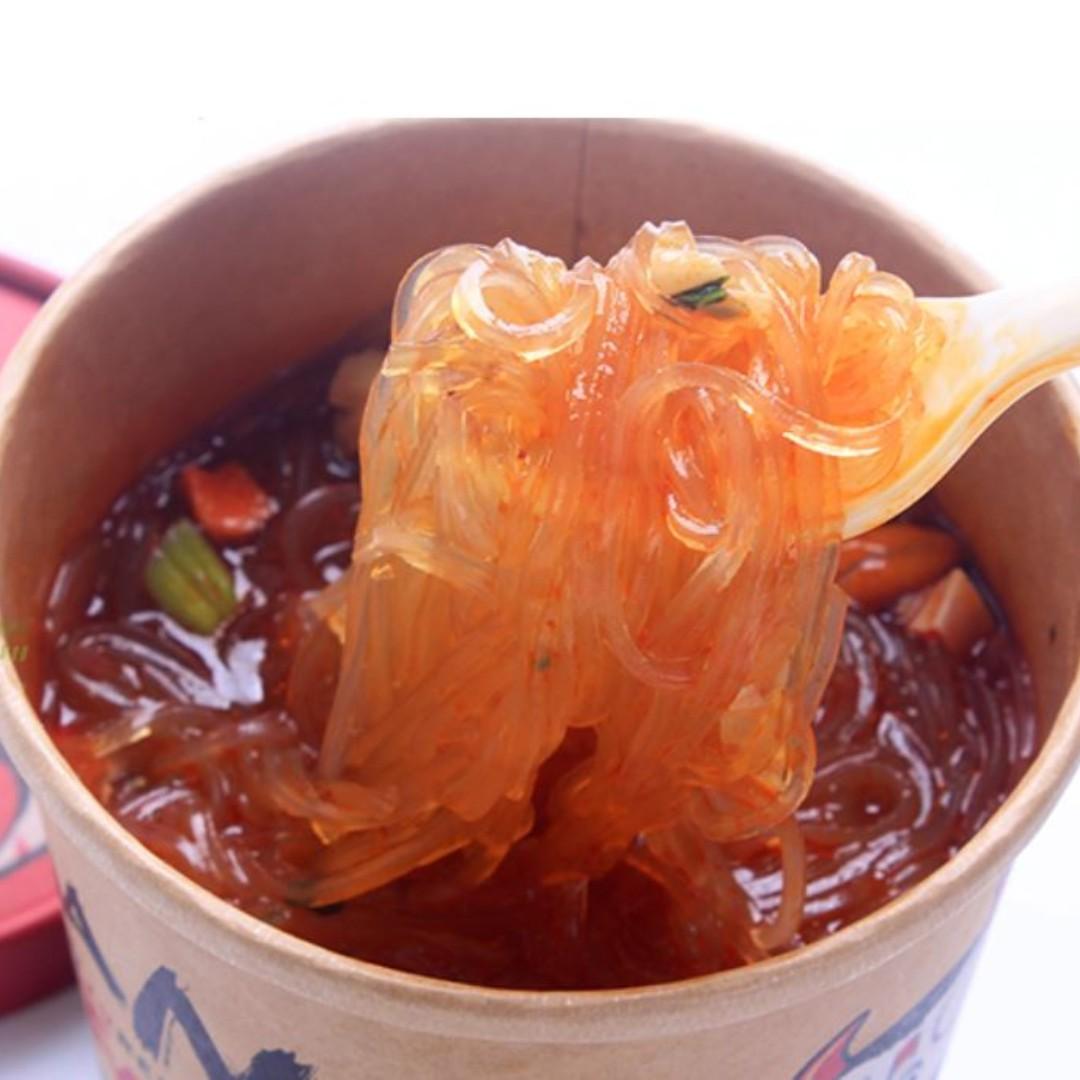 Credit: Carousell
We may not have been able to go to dine at our favourite Chinese restaurants, but THIS will solve your cravings. According to straits times, you "wouldn't expect it to be instant noodles"!
Introducing to you WeekendGoWhere's best selling product, Xi Luo Hui Riversnail Vermicelli. If you are looking for a spicy challenge without burning off your tastebuds, try this one!
Credit: Lucky Ko
Very often we get a "QQ" noodles, but let's be honest that is far too mainstream already. Xi Luo Hui River Snail Vermicelli has a unique texture that you do not want to miss, trust me. I fell in love with the noodles, I would say it's love at first bite?
Credit: Pinterest
Looking for something crunchy? Other than potato chips, which are unhealthy for obvious reasons, I recommend Three Squirrels Healthy and Crunchy Nuts. Tasty and addictive, you will surely want more after your first taste.
Credit: Alibaba
They say "once bitten, twice shy", but not the case for Three Squirrels Healthy and Crunchy Nuts. In this case, it will be more apt to say "once bitten, twice gobble".
Credit: Giphy
You may not be able to go to Hong Kong, whether it is due to COVID-19 or due to the protests. But it's okay, Hong Kong can be brought right to your doorstep.
Maybe the holiday experience is impossible, but the iconic Lan Fong Yuen Milk Tea is definitely possible.
Yes, you can finally satisfy your bubble tea cravings in Phase 2. Of course, that includes The Alley bubble tea.
But if you are not willing to travel all the way to the nearest The Alley store (which is probably 1000km away), why not make them yourself?
Credit: Lazada
This smooth, sweet, milk tea is available in different flavours, so take your pick!!
Definitely give these snacks a try because YOU WILL NOT REGRET ^_^