3

min read
A huge part of staying safe is to have
timely
,
up-to-date
information. Join our
telegram group
 for the latest update on the Wuhan virus and other important information
here
.
Credits to Money Mind
Probably the biggest health epidemic since SARS in 2003, the world has been affected severely by COVID-19. Other than the obvious health impacts and human costs, the economy has been hit quite hard too.
Experts say that the economic fallout could be worse than SARS. Let's take a look!
Why is the economic fallout worse than SARS?
Compared to 2003 when China's economy was growing relatively rapidly at around 10% GDP growth per annum, China's economy is not doing as well in 2019/2020 with a 6.2% growth per annum.
In 2003, China accounted for 4.3% of global output. But the situation is different today. China accounts for a whopping 17% of global GDP. With such a big difference in China's role in the global economy, the difference in impact is inevitable.
In addition, as the Chinese get richer, they play a vital role in keeping the tourism sector going in various countries. Hence, with an increased number of Chinese visitors not travelling, economies are suffering greatly. In 2003, visitor arrivals fell by 19%. The Singapore Tourism Board expects that the visitor arrivals will drop by 25 to 30% this year.
Moreover, since China's opening of its economy in 1978 and joining the WTO in 2001, China's economy has become increasingly complex. With more interconnections with the rest of the world, China's economy will greatly impact the global economy.
COVID-19 comes at a time when equity valuations are at record highs, compared to 2003 when equity valuations were depressed. Fuelled by cheap money and hopes for a global recovery following the conclusion of phase 1 of the US-China trade war. China also has more power over the financial markets compared to 2003. Hence, China's situation has the power to control which side the global economy leans towards.
How does COVID-19 affect the economy?
Vulnerable Industries in Singapore
Most vulnerable will be the tourism industries such as airlines, casino gaming, hotels, retail and travel companies. Chinese tourists have become a very important group of visitors who contribute greatly to our economy. Hence, with travel restrictions placed on Chinese travellers, the economy of Singapore is greatly affected.
According to some economists, most of the economic damage will be caused by deferred consumption as consumers avoid travel, shopping and eating out. Some of these losses may be unrecoverable. An example given by ANZ chief economist, Sanjay Mathur is: if one does not watch a movie in January, it does not mean that the person will watch 3 movies because of an improvement in situation.
The Asian economy
Other than tourist dollars, Asia may also lose export dollars as Chinese demand drops, with domestic consumption accounting for about 60% of China's economy today.
In addition, China is the largest export destination for a number of Asian economies. Hence, this affects the countries' ability to export things to China, affecting the economy.
Financial markets
Since the outbreak, stock markets around the world have plummeted, with investors spooked by the outbreak. There were sell-offs across a number of Asian markets because investors find it difficult to price such uncertainty.
Global supply chain industries
In view of the slow down in the economy, businesses have cut back on production and trade as factories in China and elsewhere close temporarily. This includes major companies like Foxconn and Telsa.
As China is the centre of the world's supply chain, any supply chain disruption in China could ripple through the global supply chain and affect countries such as Malaysia and Thailand, which are part of China's larger supply chains.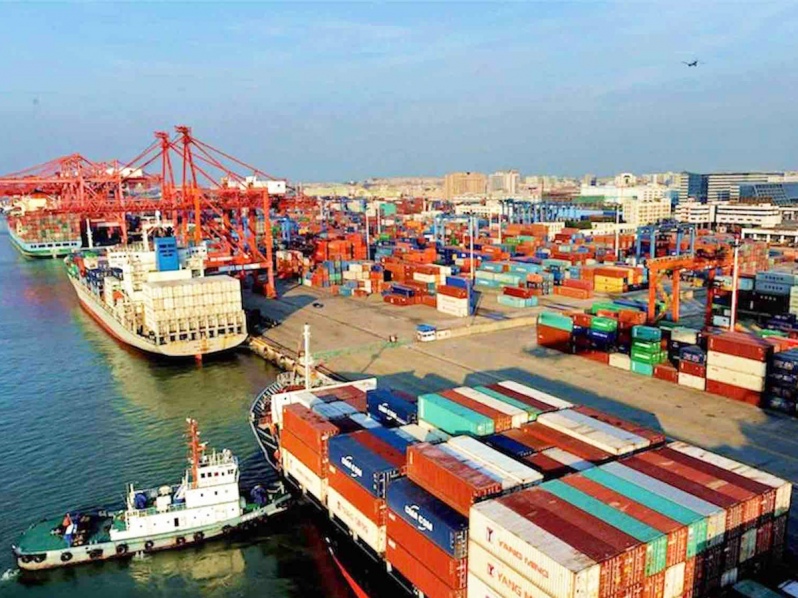 Logistics services will also be affected, which will deal a further blow to these supply chains.
The epicentre of COVID-19, Hubei province, is a large transport and logistics hub in China. Just Hubei province alone represents about 7% of the country's GDP. Moreover, as Hubei province is in the middle of many transport links, the impact on supply chains may be worse than what it seems.
Investment strategy?
What happened during SARS?
Similar to what we are seeing today, markets fell and hit bottom when infection rates peaked. However, there was a sharp recovery in markets as the number of new cases stabilised.
Advise from experts
Similar to what happened during SARS, experts advise investors to wait for the cases to peak before beginning to hunt in Chinese equities.
What is going to happen to Singapore?
PM Lee Hsien Loong has mentioned that the economy will definitely take a hit for the next few quarters.
Although we have not reached the recession stage, recession remains a possibility.
A huge part of staying safe is to have
timely
,
up-to-date
information. Join our
telegram group
 for the latest update on the Wuhan virus and other important information
here
.
Coronavirus Daily Update 2020-02-11: 2 New Confirmed Cases, Total 47 in SG Now
Singaporeans willing to go all the way to Woodlands for this?