3

min read
Hello! I went to Legoland last weekend for a short getaway and YES we stayed at the Legoland Resort! I have so much to share with you guys so without further ado, here's how my 2D1N trip looks like!
Choosing Legoland Resort
Growing up, my sisters and I loved LEGO, so much so that we could play with it for hours! We went there two years ago and ever since then, my little sisters have been longing to go there again. I get it though, it is indeed a very kids-friendly amusement park and I personally (as a 21-year-old) loved it too, so if we were to go again, I am NOT complaining at all!
The last time we were there, we had to leave quite early to avoid the custom jam. So this time, to maximise our playtime, we decided to stay the night over at Legoland's very own resort!
We booked our trip from WeekendGoWhere and believe me when I say they really made this trip super hassle-free. They even provided us with a two-way coach transfer! No more long drive for my dad, and now everybody can just hop off the coach feeling refreshed and ready to PLAY!
The Arrival
The moment we arrived, we were greeted by a colourful gigantic LEGO building and a spectacular dragon-guarded entrance. Wow!
As if that wasn't enough, the gorgeous grand lobby houses a giant LEGO pirate ship and LEGO castle that doubles as a playground!
Picking Our Room Theme
We were torn between the Pirate and Kingdom Theme, but eventually settled on the latter as it is has a mini treasure hunt inside! 😉
The bunk bed can fit up to 3 kids as you can there is a trundle bed at the bottom.
Personally I think the bunk bed is a genius idea since I know how much my sisters LOVE bunk beds. I've always wanted one for myself too when I was much younger – it's just a lot of fun climbing the ladder up and down! There is a little connecting door to our parents' bedroom which acts as a little separator between the kids' room and the parents' room. This is great for us as that means we can mess up our area and parents can still enjoy the peace, what a win-win situation, haha!
2D1N Legoland Resort Malaysia is going from SGD 268 / person ONLY! To find out more, you can contact WeekendGoWhere here (FB messenger) OR Whatsapp +65 8202 3422 OR call +65 6358 4231 (9am to 6pm). 
Legoland Review – Totally Worth It!
To begin with, there are two separate theme parks – Legoland Water Park and the main Legoland Theme Park. Our package includes both, so we could have the best of both worlds!
Read also: Genting Highlands BEST Hotel DEALS, Explore NEW Theme Park on Low Budget!
Legoland Theme Park
Upon entering the Legoland Theme Park, expect to see Legos everywhere! There is an entire land of Lego structures across the park – attractions, buildings, animals, dragons, EVEN Lego people! It was fun discovering them all as we walked around.
To be frank, I'm not a fan of scary roller-coasters especially those that go on loops, twist and turn and tip you upside down. Lucky for me, there is none of that here. They do have roller coasters, lots of them, and they look scary, just enough that we screamed at the top of our lungs, but NOT horrifying.
My favourite ride here? It has to be The Dragon! We loved it so much we rode it 4 times back-to-back!
Video Credit: InsaneCoasterPOVs (Youtube)
Legoland Water Park
Not gonna deny, I was a bit apprehensive about the water park. Would it be just another Adventure Cove or Wild Wild Wet? Because honestly to me, every water park is about the same..(or is it? read on!) True enough, a lot of the rides were similar to the ones at Wild Wild Wet, but what surprised and impressed me the most was the Lazy River. "WHAT? HOW?"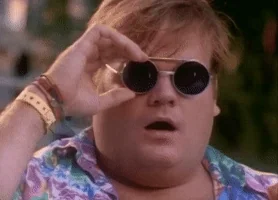 Yes, you heard it right. But unlike any other Lazy River, there is a  Build-A-Raft section at the starting point of the river. What you can do here is piecing up the giant foam-like LEGO bricks to build a raft (like the name suggests, duh) or anything within your wildest imagination, and bring them into the river with you!
Image Credit: Jay's Brick Blog
Even along the river you can see plenty of colourful bricks floating around, which makes this lazy river so different!
Dining
Each hotel room stay comes with complimentary buffet breakfast at the Bricks Family Restaurant. As expected, the LEGO theme continues on even on the dessert table!
Final Thoughts
Staying at the Legoland Malaysia Hotel was a dream come true for me and truly a vacation I didn't know I needed. If you're planning a trip to Legoland Malaysia, definitely check out the package deals with WeekendGoWhere here (FB messenger) OR Whatsapp +65 8202 3422 OR call +65 6358 4231 (9am to 6pm).
Read also: 2019 COMPILATION: BEST VALUE Beach Resorts for Diving and Snorkeling in Malaysia & Where to Find Them