4

min read
Many of you should have heard of Multi-Level Marketing (MLM) companies at least once in your life, and regrettably, most of them are just trying to rip you off your money while deceiving you in buying things you don't actually need.
In this article, we will tell you which companies to beware of in case you ever encounter one! But first, what constitutes a MLM Company?
What is a MLM Company?
Companies with MLM schemes are commonly defined as a Sales Structure in which a person recruits another person and receives commissions on the sales made by their recruit, and from the earnings of other people recruited by the recruit. In other words, people in the MLM scheme get rewarded not only for selling products but for recruiting other salespeople.
You might have also heard of the term "Pyramid Scheme". It is widely regarded as an illegal subset of MLMs where salespeople pay Membership Fees (which often do not come cheap!) in order to participate. They are subsequently paid commissions for recruiting additional participants into the scheme. These are illegal as the unsound financial structure of the business mean that people who operate pyramid schemes are usually doing so with the intention to defraud others.
Are MLM Companies Illegal in Singapore?
In Singapore, MLM activities are governed by the Multi-level Marketing and Pyramid Selling (Prohibition) Act. To summarise, MLM companies are illegal in Singapore, unless they meet certain specific criteria. Some examples of companies or businesses that are excluded include Insurance Companies, Master Franchises and Direct Selling Companies.
Under the law, all persons who participate in Multi-Level Marketing or Pyramid Selling would commit an offence, even if they did so unknowingly. Ignorance or lack of ill intent is not an excuse because through participating in MLM schemes,  one would have caused damage to other people by bringing them into the scheme.
Currently, a conviction for MLM offences will result in a fine of up to $200,000 or to imprisonment for a term not exceeding 5 years, or both. This is a very strong deterrent for anyone to ensure they do their due diligence before taking part in such schemes.
What are some examples of MLM Companies in Singapore?
Before diving into the examples of MLM Companies in Singapore, here is the general guide to see if a company might be operating under a MLM Scheme.
Have to go down for a job "briefing" instead of Interview, and they are unwilling to divulge too much information over text.
FREE Training is provided.
Flexible Working Hours.
No boss; aka, you are your own boss and you get to "decide" how much you make.
High profits/ Easy Money with little work done.
You are not being paid by the hour, but rather follow a commission-based payment based on how much you manage to sell.
Products sold by the company are often hard to sell and often of no true verifiable value, merely hearsay.
In short, if it sounds too good to be true, it probably is.
Now, onto the list of the more well-known MLM Companies in Singapore. (list taken from Reddit user u/ManlyString) – we've included their Company's logo for easy reference too, so that you're able to spot them easier!
AmWay
Amway (short for "American Way") is an American company specializing in the use of multi-level marketing to sell health, beauty, and home care products.
Read about a Singaporean's personal experience with Amway here.
Appco/Cobra group
The Cobra Group is a controversial door-to-door selling and marketing company headquartered in Hong Kong. Investigations by the media have found that the company promises much larger compensation rates than employees actually receive as commission-only, self-employed workers. It is also criticised for being cult, scam and pyramid scheme
Easecox group
Some easecox members share their successes in the MLM, seems like they're not afraid to openly state it's MLM
ElusyfGlobal
A company that sells anti-aging creams that come in exorbitant packages – link is a reddit post sharing his/her story
Forever Living Products International Inc.
Forever Living Products International, Inc. (FLPI) is a privately held multi-level marketing (MLM) company based in Scottsdale, Arizona, which manufactures and sells aloe vera-based drinks and bee-derived cosmetics, nutritional supplements, and personal care products.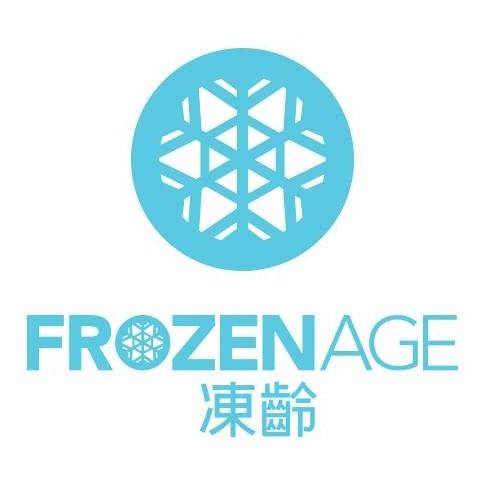 FrozenAge
A small company that sells facial products including facial cleansers, moisturisers and even "deer velvet sprays", calls themselves "network marketing", despite having all the qualities of an MLM
GToken
A Generic digital token that allows holders to enjoy benefit through in-games/apps purchases, incentivised traffic and revenue referral campaigns.
Herbalife
Herbalife International is a global multi-level marketing corporation that develops, markets and sells nutrition supplements, weight management, sports nutrition and personal-care products
International Entrepreneurs Program / Discover IEP
Jeunesse
Mary Kay
Melaleuca
Nefful (Japan-based)
Neways -> now Modere
Nu Skin
Premier Pure -> now BioGlobe
Shop.com
Usana
WorldVentures
You've probably seen them on Facebook / Instagram. The "You Should Be Here" banner is their trademark, they specialise in selling travel packages, at the cost of a monthly membership fee 60+ SGD if I remember correctly. Invite 3 friends under you, and you won't have to pay. WorkingWithGrace has written in depth about her experiences
Young Living
Zrii
Report Illegal MLM/ Pyramid Scheme Practices
Telephone: 6325 0000
Lodge A Report Online: CAD Website
Lodge A Report In Person: 391 New Bridge Road, #06-701 Block D, Police Cantonment Complex, Singapore 088762