2

min read
A huge part of staying safe is to have
timely
,
up-to-date
information. Join our
telegram group
 for the latest update on COVID-19 and other important information
here
.
Info credits: https://www.straitstimes.com
Can you believe we're almost halfway done with the year 2020?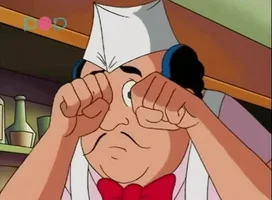 August is coming right up and this year's NDP will be celebrated differently as compared to previous years.
Read on to find out the things you should know about NDP 2020!
1) Stay Home & Celebrate
Instead of celebrating at Marina Bay floating platform, this year's parade segments which include fireworks will move into the heartland. As usual, we can also watch the celebration on TV and Internet platforms! 😊
This year every Singaporean and PR household will receive a funpack 🎉
: TODAYonline
2) Whole Day Celebration
The celebration is split into 2 segments, morning and evening.
In the morning, the show will start off with our Prime Minister's National Day Message and a parade reviewed by our President will take place at the Padang.
: The Straits Times
In the evening, the show will be held at The Star Performing Arts Centre, featuring films and performances by Singaporeans.
You can enjoy the fireworks display in the comforts of your home 😄 A coordinated fireworks display will be set off at more than ten different locations across Singapore!
: Mike Enerio via Unsplash
Traditional elements such as state-flag fly past and Red Lions free-fall jump will take place in various locations across Singapore!
All of these is to pay a special tribute to our front-line workers fighting against Covid-19!
If you're wondering how will the performers practice social distancing during the celebration, don't worry!
: TODAYonline
Due to the Covid-19 situation, the number of people taking part in this celebration has been reduced by about 90 per cent.
BG Choo said a dedicated team has also been put together to reinforce safety measures among participants.
3) Participate in Home Activities
In between the morning and evening show, you will be able to participate in various activities!
You can submit a recording of yourself singing a common National Day song! The recordings will be collated to form a virtual choir for the evening show.
: pngguru.com
In addition, you can also take part in the NDP-themed workout and a family cooking activity!
: pngguru.com
Learn more here
Need more masks to keep you and your family safe? Don't worry! We are selling masks (different sizes and types) and thermometers, so if you need them just drop us a message at +65 9457 2440 or call +65 6358 4231 
A huge part of staying safe is to have
timely
,
up-to-date
information. Join our
telegram group
 for the latest update on COVID-19 and other important information
here
.